Server room update / 10.05.2008 14:33:04 Don Turtuma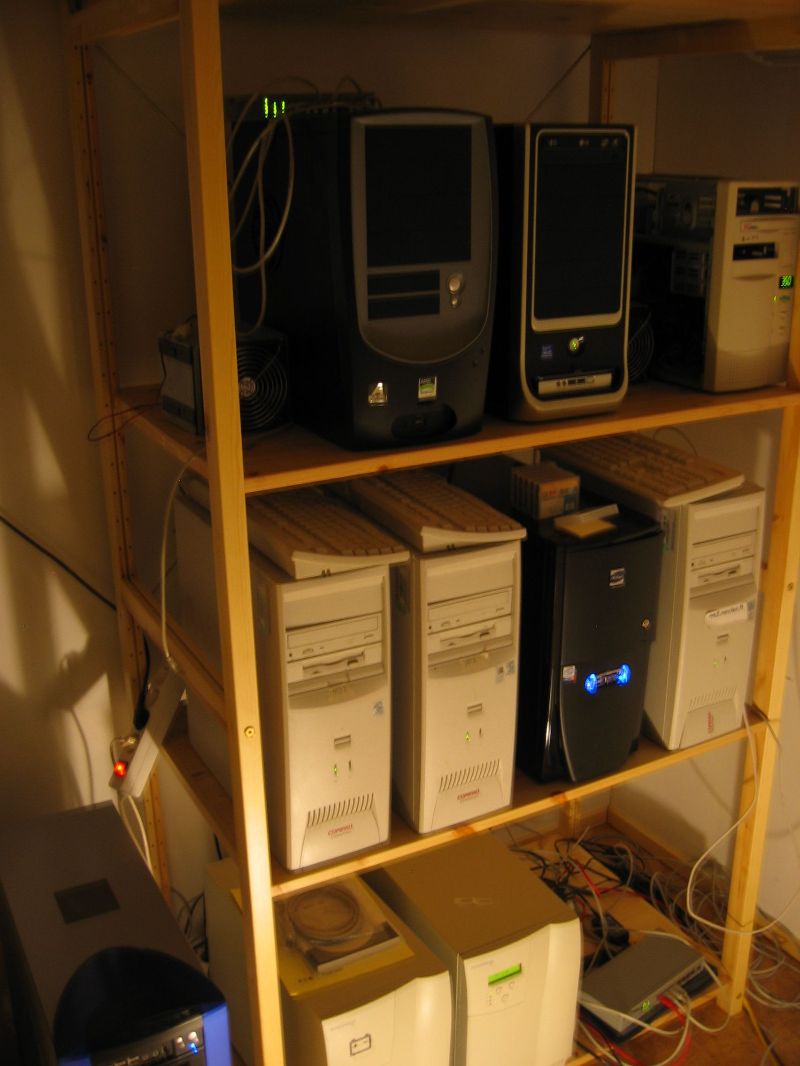 Here's an updated picture of the server room.

On the bottom shelf is the router, switch etc. also the UPS which in case of power failure keeps the servers running for over 2 hours.

There's my fileserver on the floor, the middle shelf has 3 DNS and one web server, the top shelf has the main game server and the gateway, the leftmost PC is just a test rig.


Forum link: [url=https://www.vietcong-coop.net/site?node_id=9&action=show_data&p_id=421][img]http://www.vietcong-coop.net/images/gallery/tn_Server_room_2008-05-10_20080510143304.jpg[/img][/url]
Comment Cancel
You are not allowed to post comments with links!. This is done to avoid spam.