TMGMIA / 27.06.2007 21:55:40 Silent Death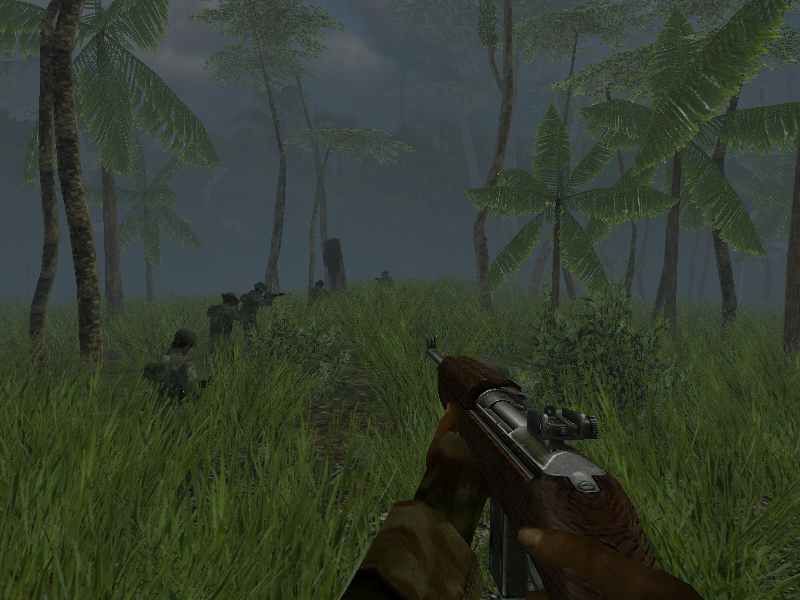 Taken by Rev. Charlie

Forum link: [url=https://www.vietcong-coop.net/site?node_id=9&action=show_data&p_id=416][img]http://www.vietcong-coop.net/images/gallery/tn_TMG_MIA_20070627215540.jpg[/img][/url]
Comments (8) Add comment
---
19.07.2007 00:53:58 by Pvt. Bo
Nice Pic Reverent!
U catched the real atmosphere!
---
13.12.2007 17:53:14 by DOLL
Good to see you are up and running, Charlie, missed you guys.I´m at the bootcamp, training after a pretty messy recovery. The smell of lubricants, gunpowder and sweatty feet, shit, I must be crazy to have missed this.
---
01.03.2008 09:27:08 by Tarkus2040
From the single player campaign, I presume?
---
01.03.2008 11:29:11 by Don Turtuma
No, it's TMG-MIA by Paula. The map is not available for download at the moment.
---
02.03.2008 22:39:12 by Paula
It is, again
---
05.02.2009 20:34:38 by Toomix
Wat i need do to get more map in vietgong1 ??
---
05.02.2009 22:57:27 by *Ghost*
Make a folder in your vietcong folder and name it "maps" then download maps from this website of other sites and install the 2 files into that "maps" folder
---
06.02.2009 14:17:28 by Don Turtuma
The FAQ is your friend! Click Handbook and then FAQ. There's instructions for installing maps for VC1 and VC2.
---