Close up / 24.11.2005 03:02:13 Trit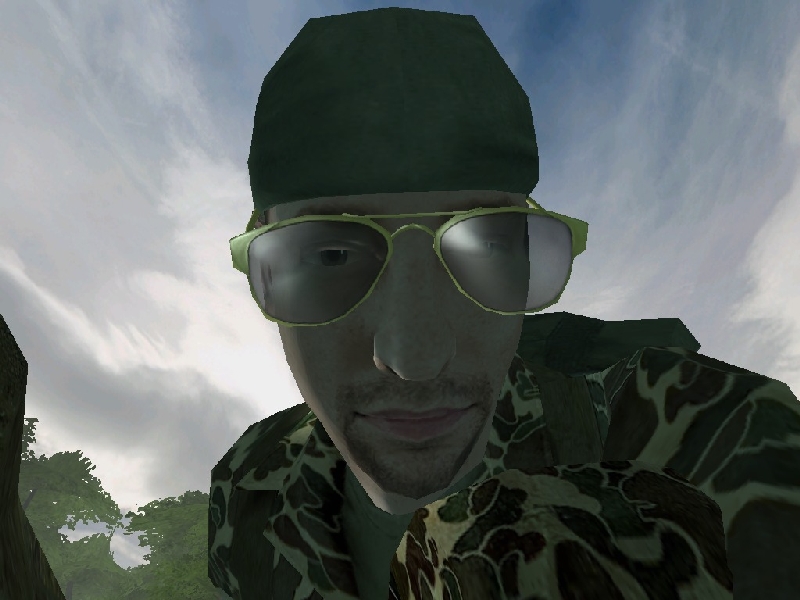 A close up of Bennett on VC2 NVA Base. You've gotta love those glasses.

Forum link: [url=http://www.vietcong-coop.net/site?node_id=9&action=show_data&p_id=377][img]http://www.vietcong-coop.net/images/gallery/tn_bennett.jpg[/img][/url]
Comments (2) Add comment
---
24.01.2006 20:33:52 by Pvt. Bo
Hey Bennett. I found u in the net. Ur real name is Ali G, right? Compare this shot to "da pics" on http://www.disbealig.com/ and u'll all c!
---
24.09.2006 04:39:49 by zero
nice face looooool :-)
---